Bio & Press
Lindsey Saunders is an artist who channels the soul of her influences as diverse as Flyleaf, James Taylor, Alanis Morrissette, and John Mayer. Less "pop" than indie songstress Saunders is becoming known as a skilled guitarist, vocalist, and songwriter. Jump on the musical joyride that is nothing normal...
Biography
A guitar geek encased in the shell of a potential pop star, many describe Lindsey Saunders as a mix between John Mayer and Ed Sheeran. Her unconventional chord crafting has earned her a Taylor Guitar Artist Partnership with notable performances at events such as the Sundance Film Festival, Boulder International Film Festival, Durango Songwriters Expo, SXSW and CMJ Music Marathon. Lindsey has received critical acclaim for her work being noted as a musician whose artistry and poise as a songwriter, guitarist, and vocalist demands to be both seen and heard.
Time and time again, Lindsey has shown her depth as an artist. With influences from Tool to Erykah Badu, she has written and released music of all genres. On her debut EP "Nothing Normal", she collaborated with the likes of Lisa Harriton (Smashing Pumpkins) to release a collection of indie pop songs known for being unique yet accessible. The instrumental release "Miles Before Sleep" followed two years later. Vastly different from her debut in 2012, her talents shine as a composer in her own right. Geared towards the classical guitar listener, the four movements were born out of Catherine Tiso's contemporary dance Diverge/Connect (2013 – Chicago). The composition has received worldwide reviews as a classical crossover hit.
Lindsey has recently began collaboration with eTown and Airshow Mastering to release unique versions of universally loved songs as well as her original work on YouTube. These videos have earned her hundreds of thousands of views as well as fans from all around the globe. Lindsey finished her first European tour in late 2016, playing shows in Dusseldorf, Koln, London and more.
Press
7/13/2015 Good Day Rochester (FOX Affiliate @UHF)
9/24/2015 Independant Clauses Acoustic Vol. 2
1/3/15 "[Miles Before Sleep], through Saunders's heartfelt guitar work, possesses more raw emotion than many four or five piece bands." - Colorado Music Buzz
12/11/14 Boulder Weekly - Lindsey Saunders takes road less traveled, kickstarts promising music career
11/28/14 MORE THAN POP: Lindsey Saunders brings diverse catalog to Muse Music Café - Daily Herald
11/6/14 Miles Before Sleep album review from Classical Guitar N Stuff.
9/10/14 St. Joseph Newspress - Saunders Brightens with Acoustic Guitar Pop
9/4/14 Lindsey Saunders appears on St. Louis NBC Channel 5 News for "Show Me St. Louis"
8/29/14 Lindsey Saunders Lights Up Chaplin's
8/27/14 Lindsey Saunders opens for Janiva Magness at the Stanhope House
8/26/14 Indie-Country Singer-Songwriter Lindsey Saunders comes to The Grape Room in Manayunk
6/16/14 Artist Lindsey Saunders Gears Up for the release of Miles Before Sleep
5/11/14 Record Review of Nothing Normal
2/27/14 KCSU Podcast - A visit to the KSCU Studio in Fort Collins for an interview with Luna.
2/17/14 MusicZeitgeist.com - Lindsey Saunders selected to be 2014 February Indie Artist of the Month
1/28/14 Skope Magazine - Stoli thinks the Grammys could have used some Lindsey Saunders
10/1/13 Deli Radio Artist Spotlight - Lindsey Saunders
9/22/12 KRFC 88.9 FM - Lindsey Saunders on the Rhythms of Youth show in Fort Collins
9/3/13 WHOA Magazine - Artist Spotlight on Lindsey Saunders
8/15/13 Lindsey Saunders in the Fearless Radio studio (Chicago)
6/12/13 Dark Horse Nashville: "In this world of plastic pre-fab pop, which has been spoon-fed to the masses and declared great music, this writer is thankful for Lindsey Saunders. Knowing there are youth out there who still have an organic need to create music that is original and pure."
5/19/13 IndependentClauses.com - Nothing Normal album review
3/20/13 Nothing Normal album review - 4 out of 4 stars!
2/27/13 KCSU Podcast featuring Lindsey Saunders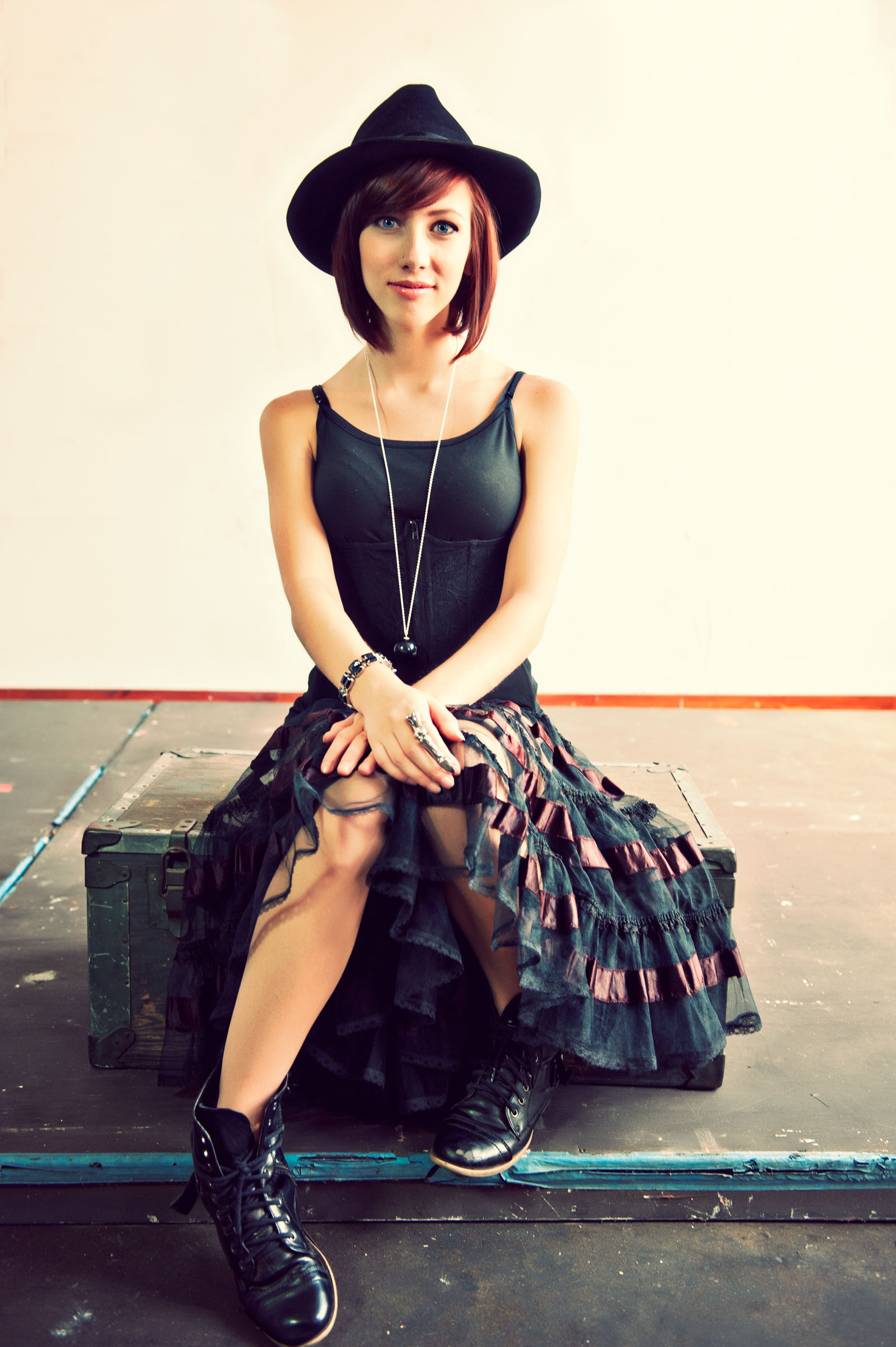 2015 Corn Hill Arts Festival Showcase Artist

2015 SXSW Colorado Music Party Showcase

Taylor Guitars Artist Partnership Program Member (May 2014)

KBCO Local Edition Artist

93.3 Locals Only Artist

February 2014 Indie Artist of the Month on MusicZeitgeist.com

2014 Boulder Film Festival Showcase Artist

2014 Koffeehouse Music Showcase Artist (Sundance Film Festival)

2014 Access Film Music Showcase (Sundance Film Festival)

RAW Artists Denver 2013 Regional Finalist

Durango Songwriters EXPO 2013 Showcase Artist

DeliRadio Artist Spotlight September 2013

WHOA Magazine featured indie artist (Fall 2013)

Koffeehouse Music selected for the Indie Diesel Music Competition 2013